TO HEAR THIS SONG PLAY YOU MUST USE INTERNET EXPLORER

Song "Better Days Ahead" Played On This Page Copyrighted ©
By Ron Buckner (B-6) Brainstorm Recording Studios And Brainstorm ®
Records.™ Recorded Using a Modulus Quantum 6 - Eden Navigator - Axon AX100-
Mackie CFX20 Mixer- Cubase - Tascam US-1641 - Waves Plugins - Wave Labs -
PSP Audioware Plugins. Bass and synth parts played simultaneously using the Axon AX100
(song is loading)
All Rights Reserved 2008 - 2018

Contact Me At
bsix@hotmail.com

2002 - 2021

Eden - Never Compromise

DNA NEVER WILL


All Eden Pictures Are Now Linked To The DNA Website

Feel This Bottom End

March 2002

Eden Electronics endorses Ron Buckner (B-6). He was requested to conduct seminars in Denver, Colorado to answer questions about the Navigator Preamp, and the World Tour Power Amp which he uses. He also uses the Eden D-115XLT for the low end and the D 410T for the midrange and high end. The seminars were a great success and several bass players are now using new Eden equipment. Ron is always ready to answer questions about the fine products produced by Eden Electronics and now DNA Amplifiers and Speakers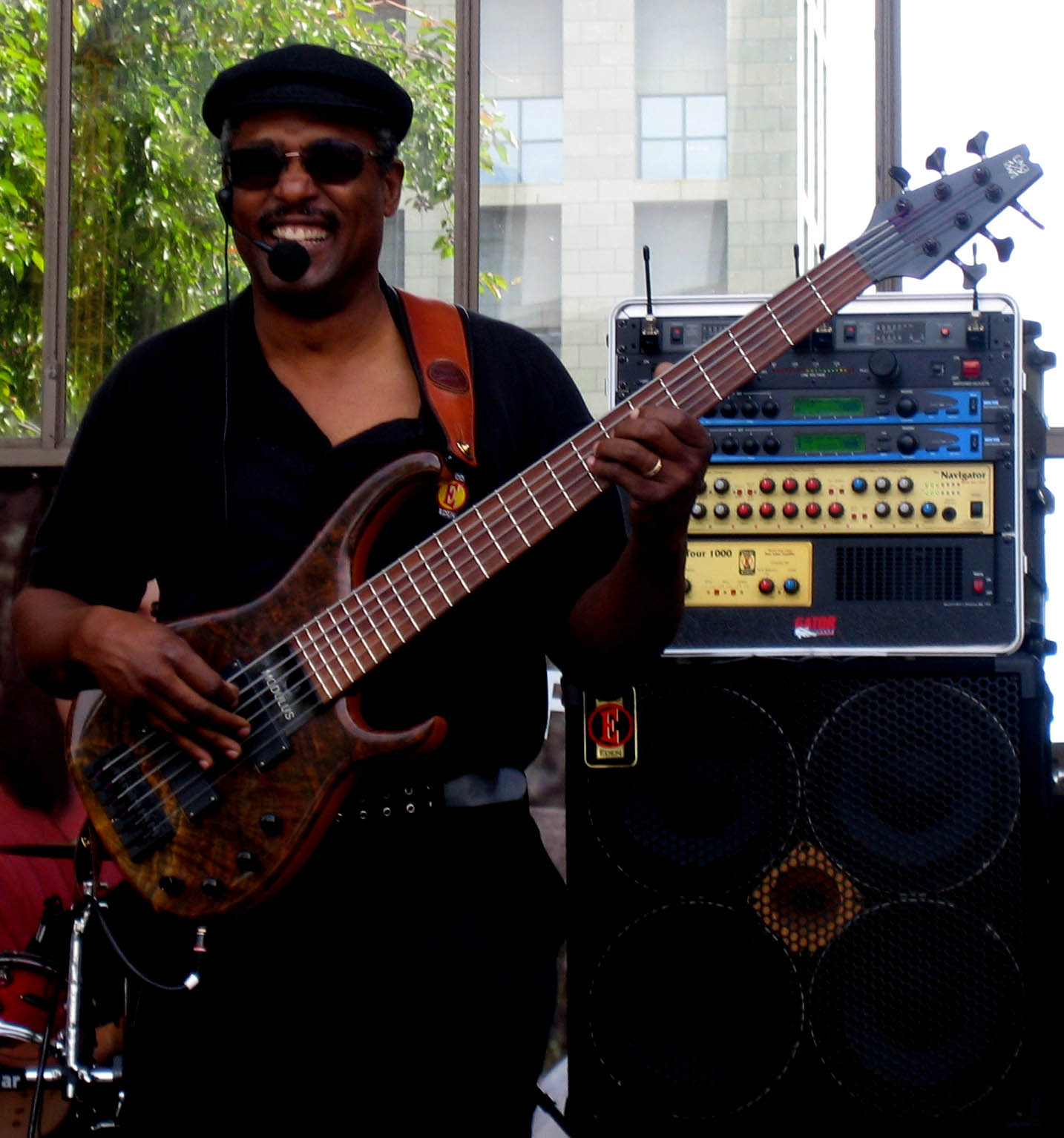 2005 Ron Buckner signs endorsee agreement with U.S. Music Corporation to represent Eden Electronics' line of Bass Amplifiers and speakers.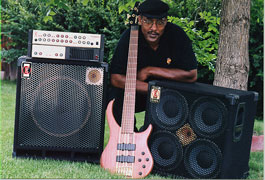 "I am very proud to represent Eden And Now DNA Electronics"
(B-6) - Massive Dose of Vitamin BASS
B-6 uses our WP100 Navigator and WT1000 to drive D410T and D115XLT cabinets, When asked why, he says, "I have played thru a lot of equipment and in my opinion Eden, besides looking great in my rack, is the best. I play a six string bass, my Eden Navigator allows me to dial in the sound that I hear and feel, from everything set flat to seriously EQ-ed, and anything in-between. On the power side I use the World Tour 1000 and, since I enjoy thump'n and popping along with low end grooves, you must realize it takes a very solid power supply design and amplification section to re-produce a clear low "B" and a clean high "C". The sound of quality and the quality of sound is evident when you hear it thru my 410T and 115 XLT cabinets. To sum it up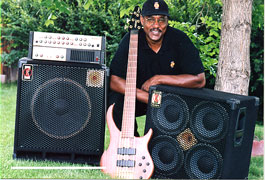 Versatility, Power, and Reliability.
Write Up From Eden
Here's some news about what our artists have been doing lately
September 26, 2007
Just this morning, we heard from endorser Ron (B6) Buckner of Buckner Funken Jazz. The band is one of Denver's hottest Funk acts and is always doing something fun. For instance, this summer, the band played a series of festival dates, including People's Fair, the South Park Music Tour, and were also billed with the Neville Brothers At The Saturday Night Live Black Tie Gala Benefiting The Denver Center For Performing Arts Center . They even played Denver's Supreme Court! Moving forward, the band will perform at Denver's Oktoberfest on October 6th.

Through it all, B6's Eden rig keeps him grooving. "Man, you know me," he said in this morning's conversation. "I'm your biggest fan. As long as I've got my Eden rig, and now DNA I know it's going to be a good show."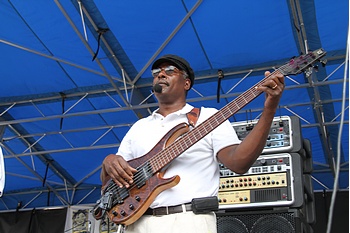 Click Picture Below For Information
About B6's Modulus
QUANTUM 6 BASS GUITAR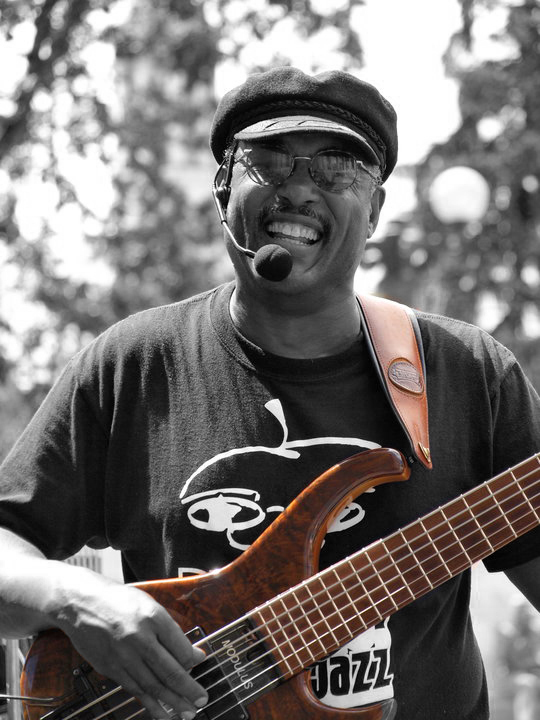 Ron Buckner (better known as B-6) has been playing bass since he was 8 years old. Ron purchased his first bass guitar, an EB3 replica, from (believe it or not) Radio Shack. He converted the living room stereo system into a bass amplifier (you know the stereo systems from the 60's that were a half a block long) by installing switches that re-routed the turntable needle signal outputs.
This invention was to be used only when his parents weren't home. Upon seeing the new bass guitar in the family's living room Ron's father asked, "What are you going to do with that "Thang?" His Dad later discovered the conversion when his Green Onions "45" would not play (Ron forgot to throw the switches back).
Ron thanks his mother for running interference for him from his Dad after the stereo system discovery was made. He thanks his father for the challenge and the inspiration that gave him the drive to become one of Denver's better bass players.
Ron's very unique style of playing combines the solid backbeat of graceful thumping with a straight-ahead peaceful in the pocket groove. His influences came from his high school friends Larry Dunn of Earth Wind & Fire, and Ted "Funken" Duncan from Denver, Larry Graham of Sly and the Family Stones, Graham Central Station, and most recently Victor Wooten of Bella Fleck and The Flecktones. Ron has played with Sky, Specter, The Regroovanators, Splash, Impulse, The Jazz Project, Ace Butler And The Aces, The New "G", Sammy and Friends, Silver Jeff, Carl Dixon, Linda Theus-Lee, and host of other bands in California and in Colorado. Ron recently recorded with Portrait, on their "Without A Second Thought" CD, Katie on her Angel Eyes CD, Park Peters on his "Because You Asked" CD, and was requested to record bass tracks for the following: the "Oasis Product Line" commercials, "Down The Drain" By Regan Mizuno recorded at Raging Waters Records, and "The Ugly In Me" for the group Sans Visaj on their latest CD "Pearl" also at Raging Waters Records.
He is currently playing in The Buckner Funken Jazz Band with his brother, Rod Buckner, on trumpet. Ron also collaborates with various Denver-area artists and groups laying down studio grooves for them. Ron is the owner of Brainstorm Recording Studios, Brainstorm Records, and (link to) BRI Digital Images, subsidiaries of Buckner Resources Inc. He produced, engineered, mixed, and mastered the CD project for the band "A New Elysium, Ticket To Nowhere", produced and engineered "Russell Edwards' CD, Edge Of A Fall", Produced, engineered, mixed, and mastered the CD project for GateKeeprz self titled CD GateKeeprz. Produced, mixed, and mastered Buckner Funken Jazz's newest CD "Get Your Groove On" He is working on his solo CD entitled "Direct Current" .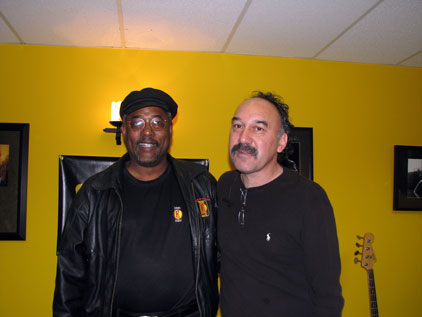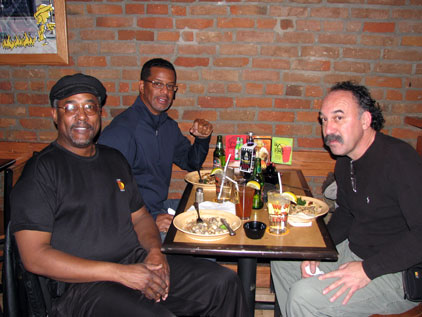 (B-6) With The Legendary Bobby Vega And Golfer Mr. Boykin


A Little Jazz For You BFJ Style
So What Funky (Miles Davis) - 5 MB
Sugar (Stanley Turrentine) - 5.5 MB
B-6 and his 7 String Bass
Click Picture Below For Information About
B6's 7 STRING CONKLIN BASS GUITAR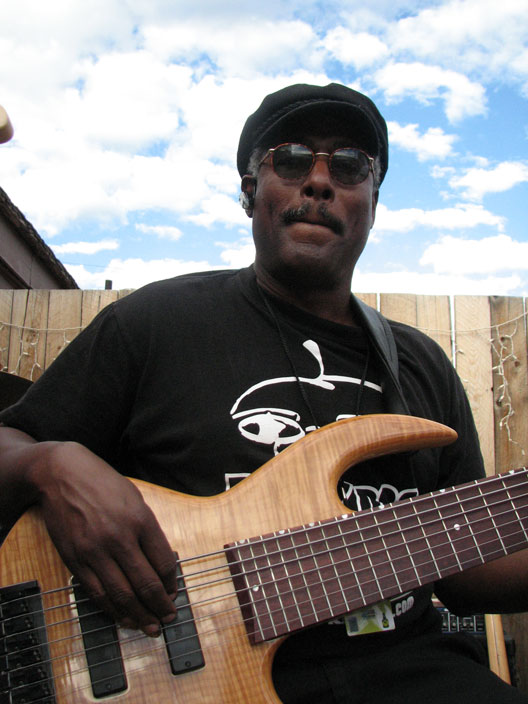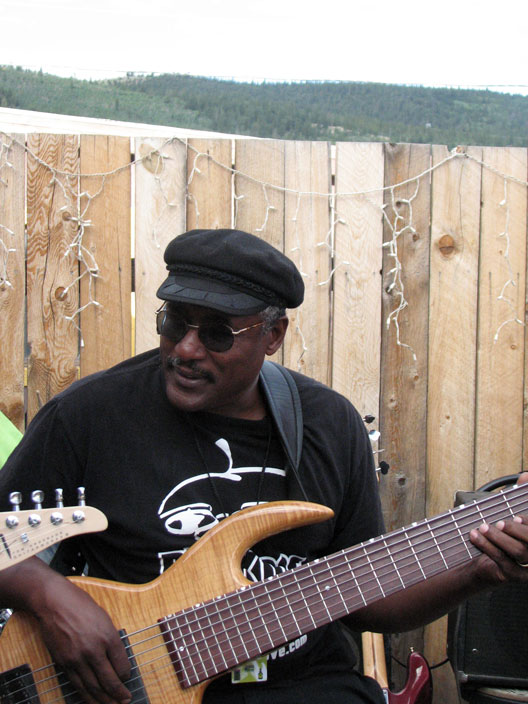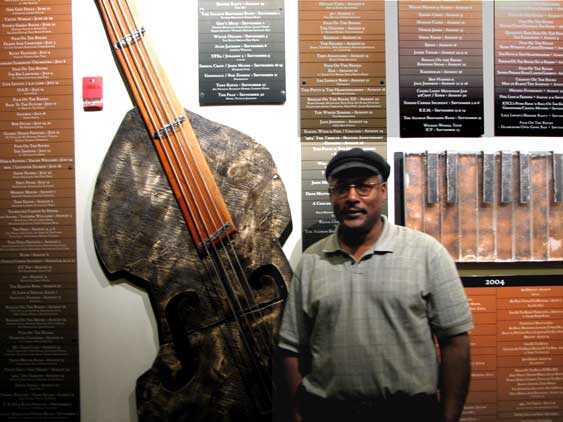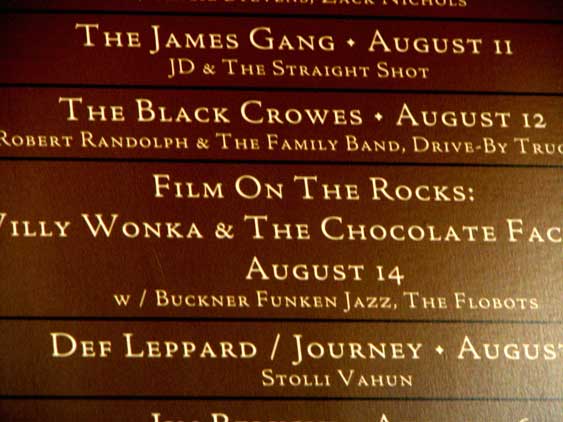 ( B-6 ) Live At Red Rocks
CONTACT ME AT
bsix@hotmail.com

June 1, 2007
Terra Tec Corporation Located In Germany Endorses Ron Buckner (B-6) To Represent
The Axon AX100 MKII Guitar To Midi Controller And The Axon AIX103 Bass Pickup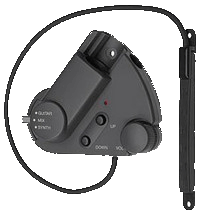 The Ultra-Fast AX 100 MKII guitar-to-MIDI controller in a single-unit rack mount has an early-recognition system which evaluates the impulses from the strings as soon as they are picked and converts them into values for pitch, dynamics and length. A 32-bit RISC processor makes this possible, opening up a whole new world of real-time performance options for
BASS PLAYERS !!
(B-6) states "I am very impressed with the capabilities of the Axon AX 100 MKII, this unit has completely opened a new world for Bass Players. It is an honor to be endorsed by Terra Tec, and to represent the Axon AX 100 MKII, and the AIX103 Bass Pickup.
You will find many guitar players using this unit - but - Bass Players?
Well -
Let Just Say It's A Brand New DAY!"
Terra Tec Corporation Terra Tec Corporation Endorser
B-6 Endorses KALIUM BASS GUITAR STRINGS
My Bass Strings Are Made By Kalium Strings
My Gauges For My Six String Bass
My Gauges For My Seven String Bass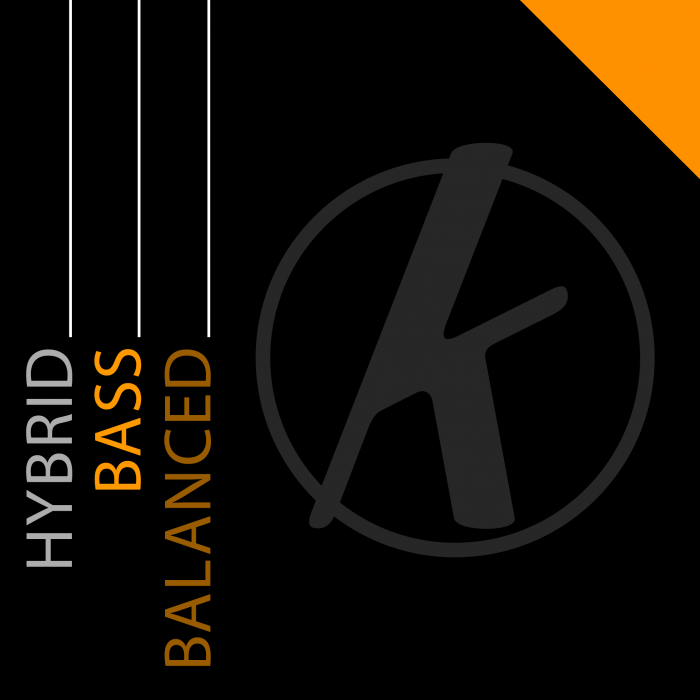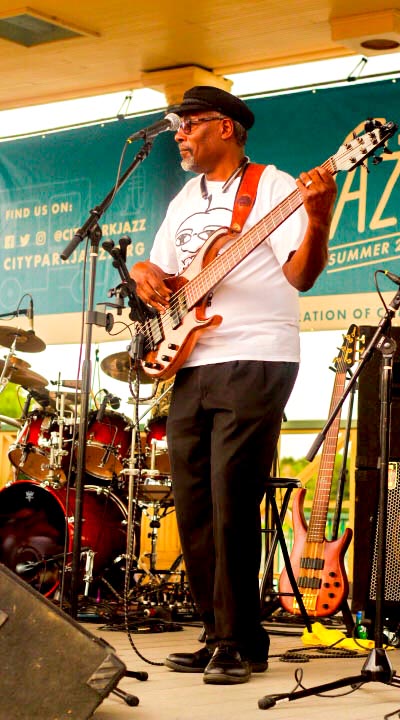 Kalium's commitment to produce excellence is borne of 60 years of
combined experience. In addition to string development, design and production,
our history also includes machine design and development and musical instrument
design and production. You an expect a great deal from these strings - because a
great deal went into their creation.
Find Your Feel
LOWER - BETTER - KALIUM
Kalium Strings are designed specifically to expand and push downward the tuning of electric bass guitars.
These are not guitar strings made bigger - they are bass strings made better.
They are made in a greater variety of gauges to provide a solid foundation for greater exploration of the depths of bass tunings.

No other manufacturer makes strings like we do.
Other B-6 Friends Please Visit Page Two
_______________________________________________________________________________________________________
LINKS TO OTHER BASS SITES AND ACCESSORIES
Bass Players You Need To Go To
BASS CENTRAL
click link above
Bass Central of Fern Park, Florida, is your source for the world's best boutique basses, amplifiers, and accessories. No matter what style of music you play, we have instruments that will perfectly complement your sound and style. From the legendary Alembic™ bass guitars played by Stanley Clarke and Jack Casady, to modern signature basses like the Victor Wooten™ by Fodera™, we have more high-end bass guitars than anyone else on the web. In addition to new instruments, we also have an ever-changing selection of used instruments and equipment. Browse our selection today to find rare basses and amplifiers you won't see anywhere else. When you're in the Orlando area, stop by our store, get a lesson, play the instrument you've always dreamed of, and explore some of the greatest equipment a bass player can ask for.

Bass Central Quick Links
Beaver Felton Video Check Him Out !!

Bass Central Is Proud To Be The #1 Dingwall Dealer In The World
____________________________________________________________________________________________________
BASS PLUCKERS WEBSITE CLICK HERE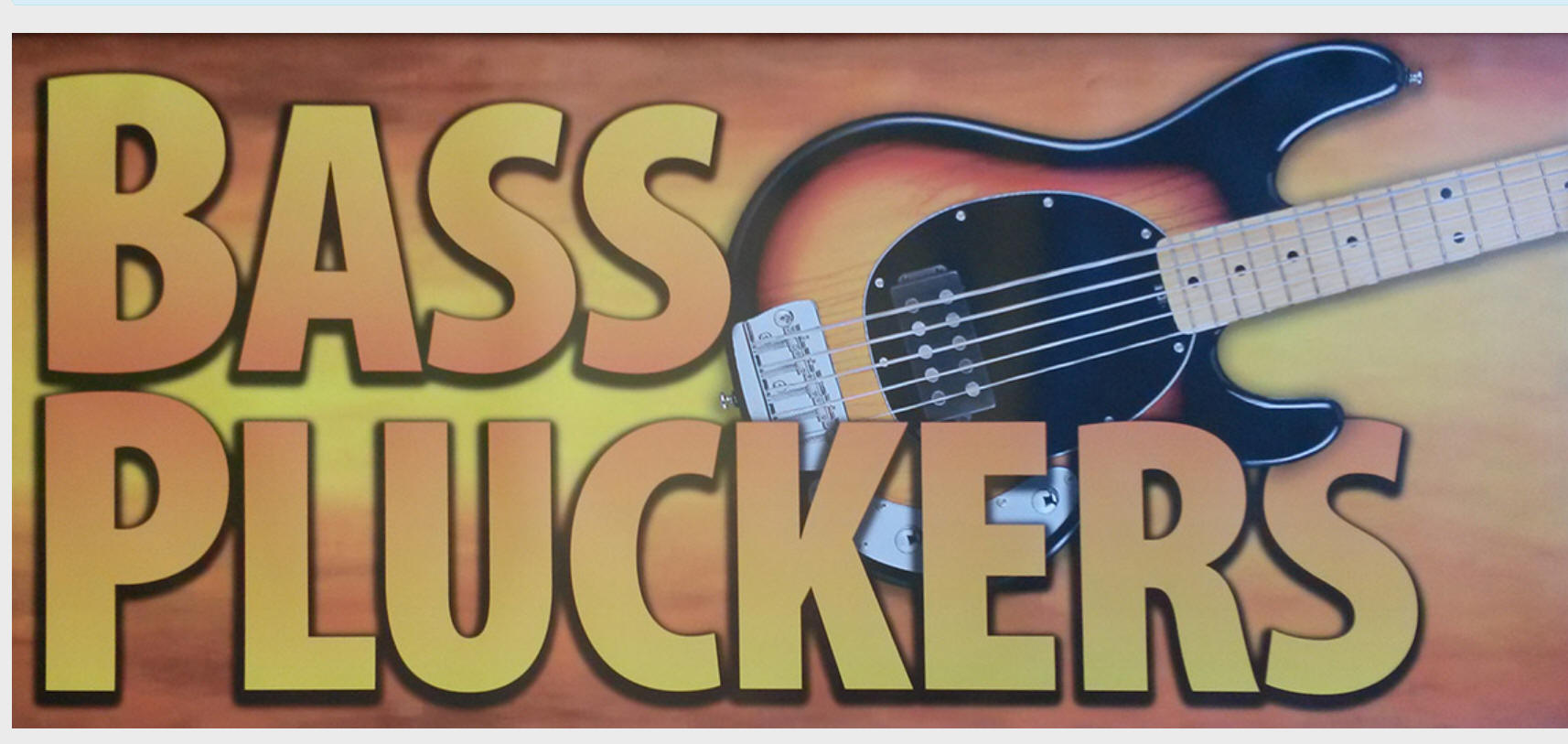 Welcome to Bass Pluckers! We are Wilmington, NC's premier new and used bass guitar specialty store. See us for top-of-the-line and often one-of-a-kind bass guitar instruments. Our inventory rotates daily, so check back often. We offer free local pickup and can ship on some selected items. See item details for more information. Pay securely with your Pay Pal account if you prefer to purchase online, or drop by our store to test-drive your choices. Trades and consignment considered. Credit cards accepted in-store. Shipping will be calculated for actual cost and will get you a total price before purchase.
Greg and SonjaTaylor / Owners
I have over 500 Positive feedbacks as bassman28 on Talkbass and greggo28 on Ebay
________________________________________________________________________________________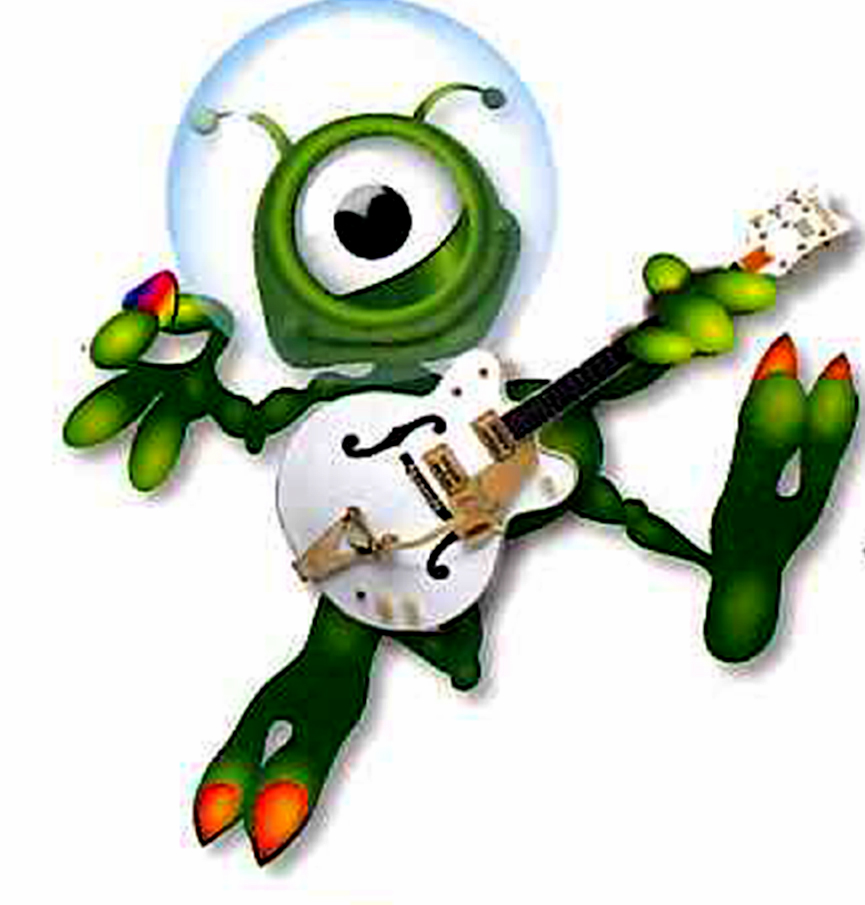 B-6 Endorses Spaceman Guitars
Chris Thomas

Owner - Sales & Repair Specialist
9797 West Colfax Ave
Lakewood, Co 80215
(inside the Rockley Music Building)
303-921-1975
Guitars & Amps Full Repair Shop
Vinyl & Turntables
Web Page In Development
____________________________________________________________________________
Best - Tronics Pro Audio

Endorses Ron Buckner (B-6)

I only use very high quality cables so I was a little skeptical about the bass guitar cable that was sent to me.
The doubt went away just after I un-rolled the 15 foot bass guitar cable, the quality and workmanship of the cable was solid. As far as sound I compared both cables and the Best - Tronics Pro cable seemed more transparent. You will have to form your own opinion - let your ears tell you I'm Making The Switch Best Tronics Website Click Here
August 4, 2009
Graph Tech Guitar Labs Located In British Columbia Canada
Endorses Ron Buckner (B-6)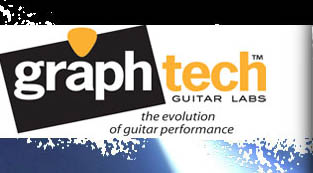 For over twenty years Graph Tech Guitar Labs has pioneered the development of innovative products designed to improve the guitar-playing experience by solving common problems and improving sound quality. Starting with the original "graphite nut", our product line has burgeoned to five recognized brands that address everything from string breakage to tuning problems to MIDI compatibility. Underscoring it all is a commitment to tonal fidelity.
Hipshot Products Incorporated
Manufactures Of Quality Bass And Guitar Hardware
Hipshot Home Page Link To Hipshot Bass Bridges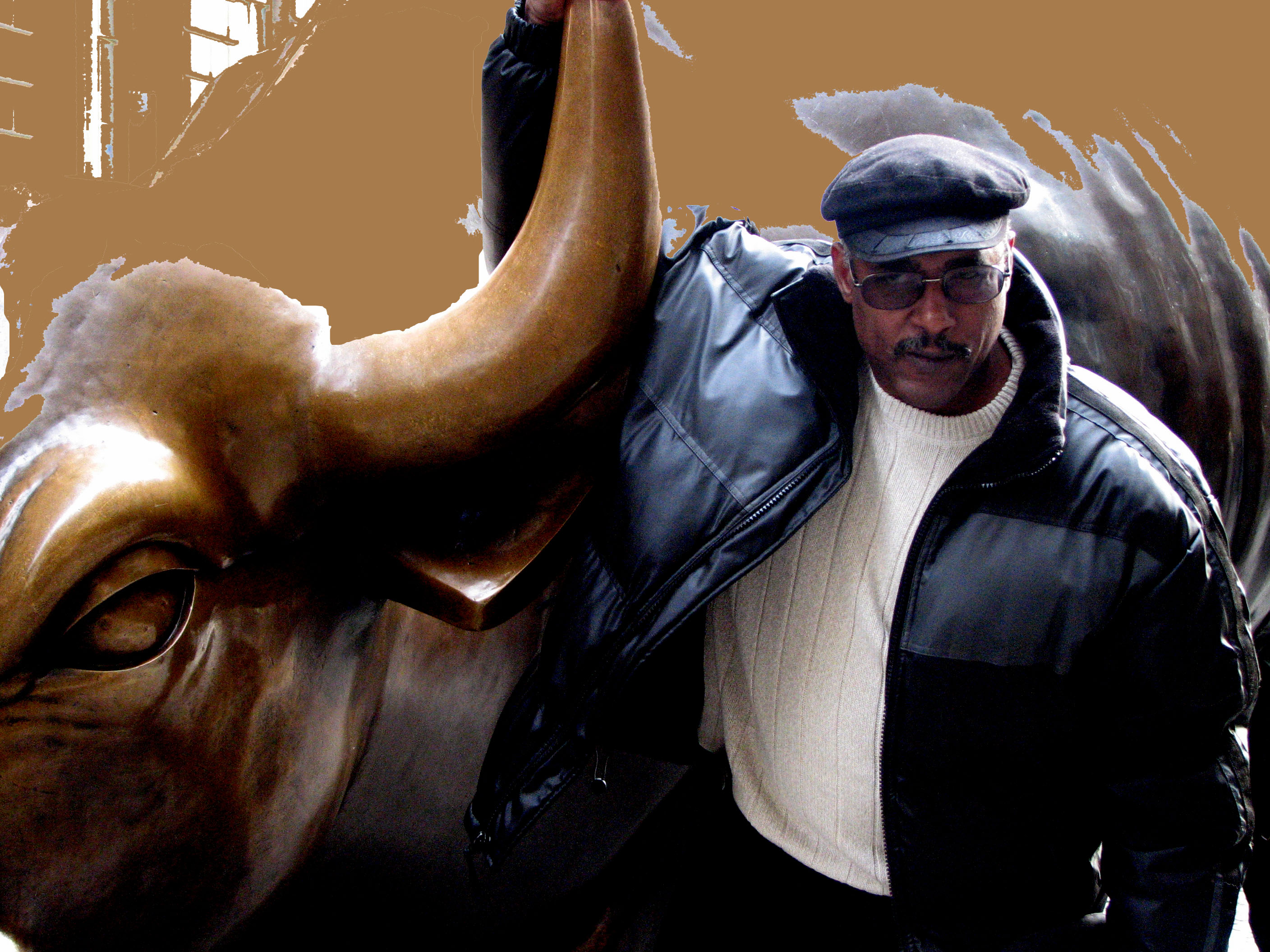 DFX POWERBALL CLICK HERE THIS WORKS!!!



Thank You For Visiting My Page ( B-6 )

Actual Page Visits
Thank You For You Visit ( B-6 )